Nano-Hubs
Urban nano-hubs for efficient, low-carbon cargo-bike logistics.
The development of Nano-hubs has enabled us to set up relay points in public spaces.
These autonomous, connected transfer points offer a modular solution that meets the changing needs of urban logistics.
This innovation completes OVO's range of Micro-hub depots.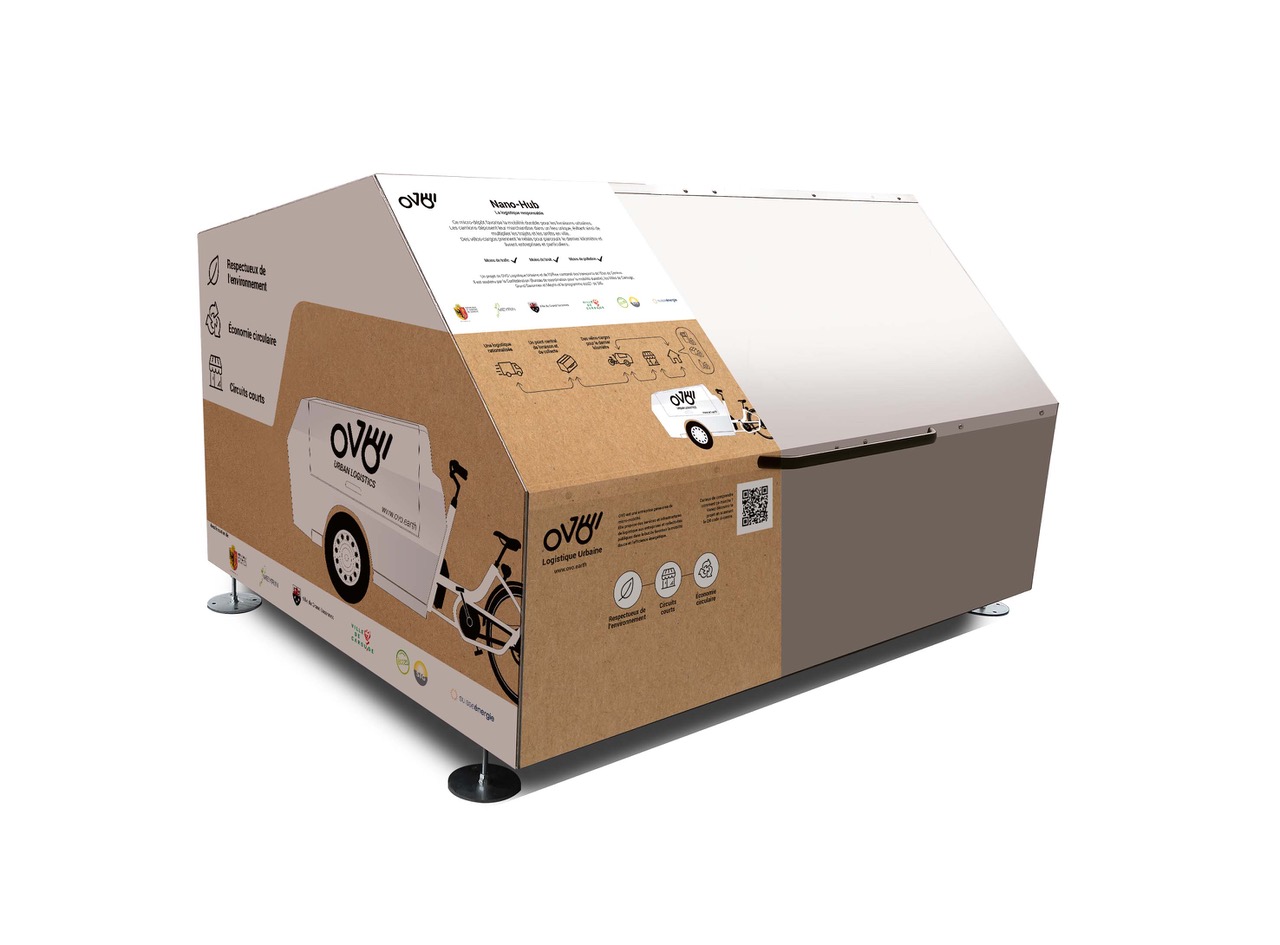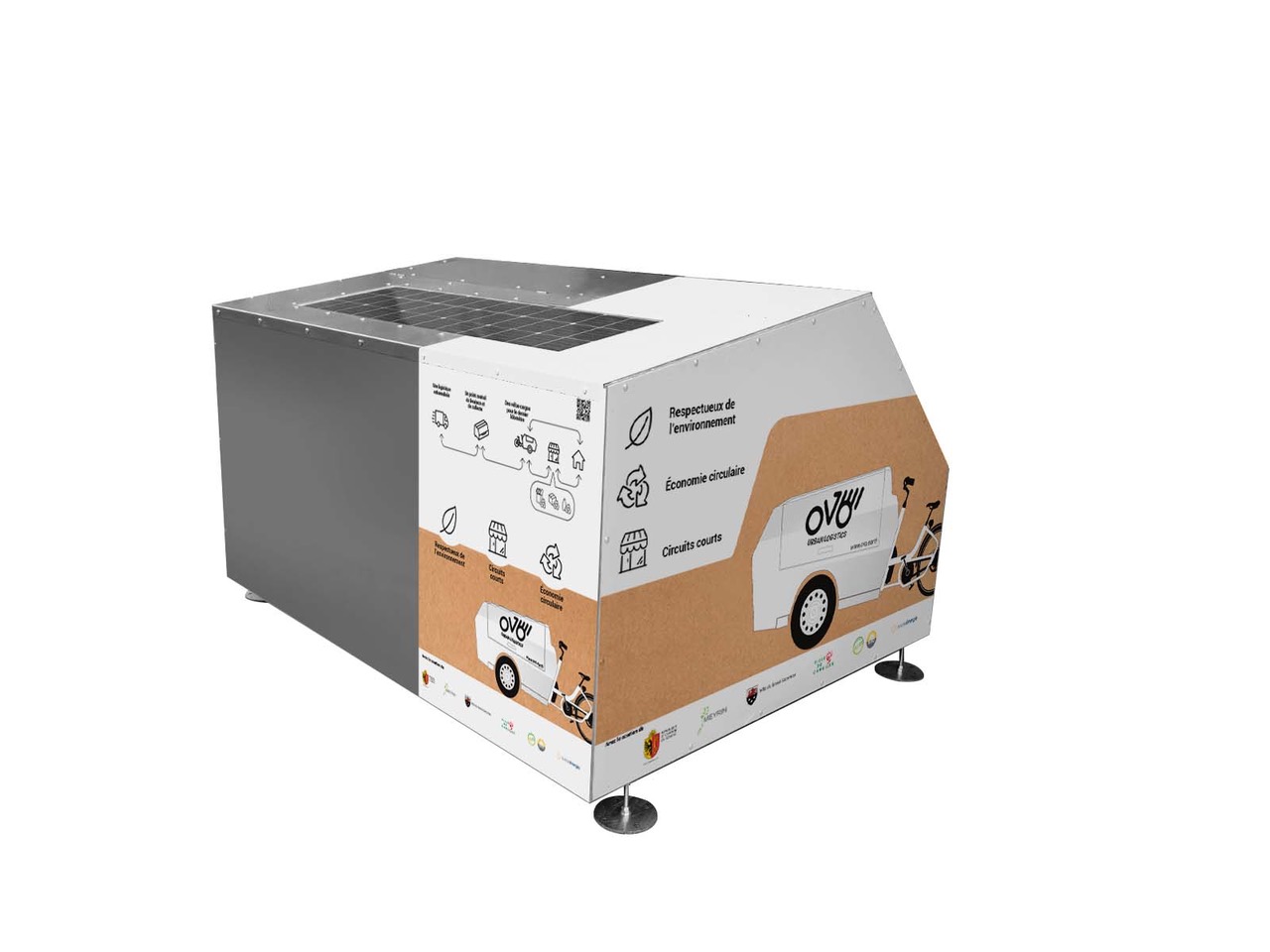 Project summary
The project includes the development, construction and pilot installation of three autonomous nano-hubs in an urban environment. Their aim is to provide just-in-time goods management, facilitating the transfer from trucks to cargo bikes.
These Nano-hubs are being tested for one year in partnership with several regional public and private players.
The project targets distribution companies, wholesalers and transporters in particular.
Perspectives
Nano-hubs are designed to foster the emergence of new urban service models. This opens the door to future synergies in reverse logistics for the circular economy and recycling.
How does it work?
Nano-hubs make it possible to avoid repackaging palletized parcels and goods, and thus keep trucks out of the centers.
Instead of having a truck spend all day driving around the city in traffic jams to deliver to the final destination, it only has to make a round of the nano-hubs depots outside peak hours. The last kilometer of the parcel or merchandise is then delivered by cargo bike. Returns and reverse logistics are organized in the same way.
.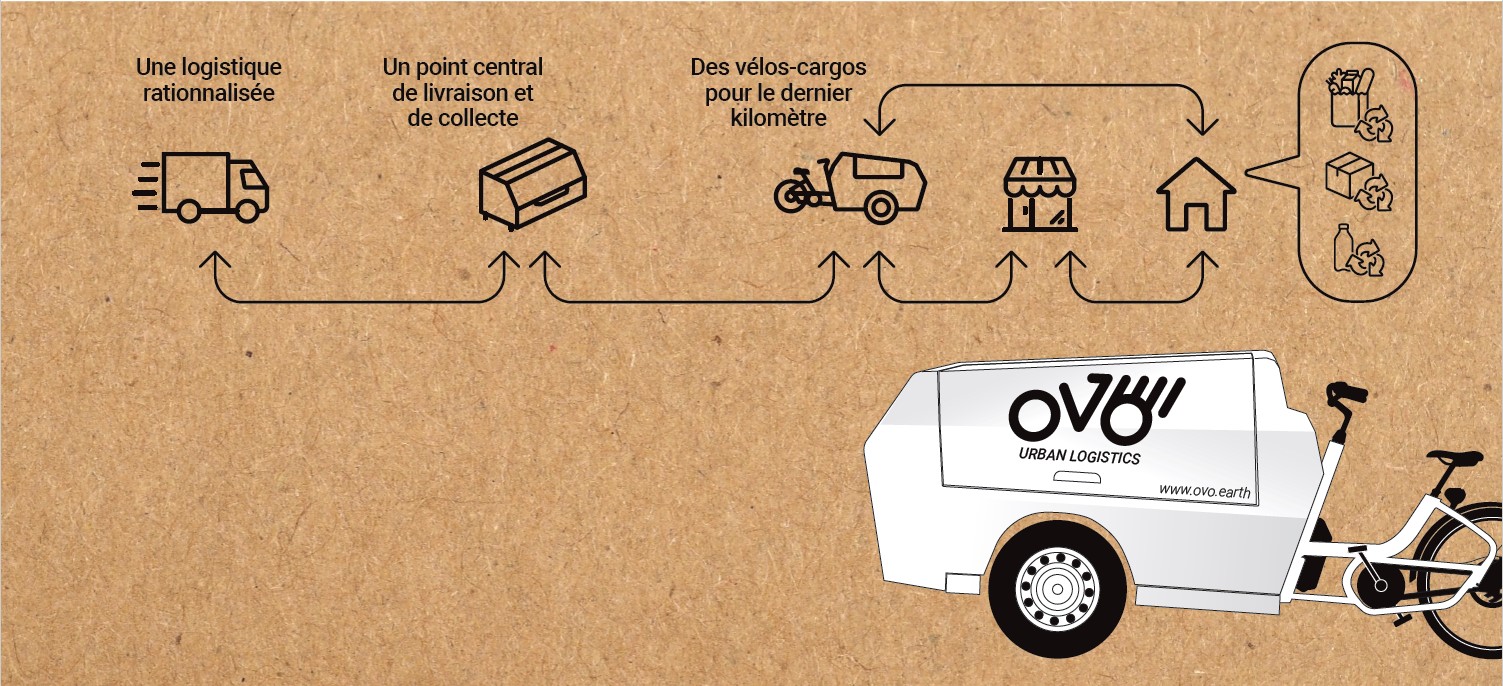 Partners
Nano-hub is a project of OVO Logistique Urbaine and the Office cantonal des transports de l'Etat de Genève. It is supported by the Swiss Confederation (Bureau de coordination pour la mobilité durable), the towns of Carouge, Grand-Saconnex and Meyrin, and SIG's eco21 program.
Contact us
We'd be delighted to answer your questions and show you our services.
Offices :
OVO SARL
c/o Impact Hub
Rue Fendt 1,
1201 Genève